Military policy and command of the PLA and militia were controlled by the Central Military Commission. The Ministry of National Defence was established in 1954 to provide unified administration of the recruitment, training, equipment provision and scientific research for China's armed forces. Lin Biao was appointed Minister of Naional Defence in 1959 and held that post until 1971.
The two badges below were issued by the ministry's industrial adminstration department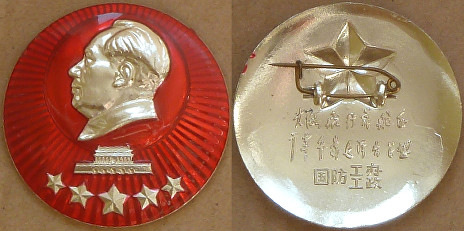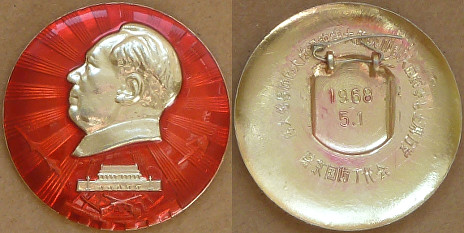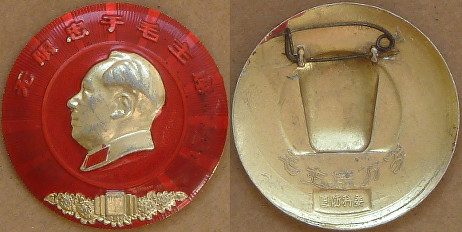 Above left, badge issued by the National Defence Science and Technology Commission.
Above right, badge issued by a "Congress of National Defence Workers Stationed in Beijing".